revivify your home book
Are you thinking about remodeling, renovating, adding-on or building your home? "Revivify Your Home" will guide you through your life-changing home improvement journey. Author Grace Mase, founder and CEO of BEYREP, is like a fairy godmother for home improvements. She will provide you peace of mind by helping you take control of your home improvement project and avoid the costly heartaches. Like tidying up with Marie Kondo's KonMari Method™, Grace will show you how to navigate through the process of planning strategically, preparing mentally and emotionally, and making smart decisions that save time and save money.
Many homeowners stumble through their home improvement project because they are not prepared and don't know what to expect. They don't enjoy it and feel like they are on an emotional rollercoaster. Most of them don't realize that renovating or remodeling their home is a significant emotional as well as a financial investment and rush in unprepared for such a significant undertaking. Others want to improve their home, but never take the first step because of their fear of being taken advantage of, or fear of the unknown. But there is a better way. Grace will show you and help you avoid the pitfalls and take control of your home improvement project with peace of mind.
author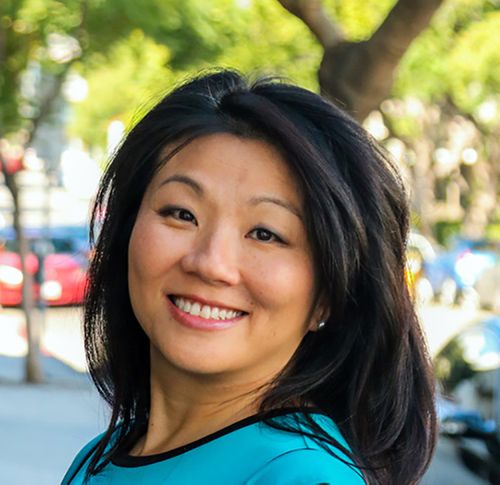 Grace Mase is a home improvement expert, and the founder and CEO of BEYREP, Inc. a personalized online home improvement tool that puts people in control of their remodeling projects and gives them peace of mind. Her mission is to empower people to own their potential and stand in their greatness so that they can celebrate their present joyfully and upgrade their future.
Fascinated with home improvement since childhood, she earned her architecture degrees from UC Berkeley and Yale University. Grace is passionate about helping people to achieve a better life through a better home and believes that a home can change a person's life profoundly. Through her volunteer work with the YWCA Women Shelters and Midnight Mission, Grace is donating a portion of the proceeds from this book to both organizations.
In 2018, Grace was named a Power Player by Angeleno, and in 2019, an Icon of Beverly Hills by Modern Luxury of Beverly Hills. She is married to a rocket scientist and they have two kids. "Revivify Your Home" is her first book.
Visit her online at BEYREP.com
WHY
Grace believes that you should have a positive experience when improving your home and elevate your life.
Grace wants to empower you to own your potential and stand in your greatness, so that you can celebrate your present joyfully and upgrade your future.
HOW
Help you map out your journey strategically and emotionally so you can get READY to navigate the process.
Provide you the knowledge and SET you up with the right tools to harness your creativity and amplify your power.
Put you on the optimal path to GO forward and make your dream into a reality.
WHAT
Drawn from her experience on thousands of projects, Grace shares her proven framework. Each chapter contains key insights, best practices, and strategies to help you through the process and bring order to chaos, ensuring your home improvement will be a rewarding experience that you'll enjoy for a lifetime.
media contacts

LAVIDGE
2777 East Camelback Road, Suite 300
Phoenix, AZ 85016
P: 480.998.2600
F: 480.998.5525